Partnership Announcement of Gerard Quek
Peter Doraisamy LLC is pleased to announce the appointment of Gerard Quek as Partner of the Firm with effect from 11 May 2020.
Gerard's main areas of practice include fraud and asset recovery, commercial disputes, financial services law and regulation and shipping litigation.
Prior to joining Peter Doraisamy LLC, Gerard worked for a reputable UK Law firm based in London in their Maritime & International Trade department. He assisted with multiple matters including a complex arbitration dispute that involved a wrongful termination of contract for the operations of a copper mine in Zimbabwe.
Gerard is frequently instructed on complex matters by reputable organisations and regularly argues before the Supreme Court and State Court of Singapore as lead counsel. In particular, Gerard currently acts for 154 Claimants in a representative action where the Claimants are claiming approximately S$47 million in a multi-jurisdiction scam. Gerard had successfully argued for a world-wide Mareva Injunction order against eighteen defendants in the said suit.
Clients of Gerard have stated that "he has an eye for detail", "is technically and commercially astute" and "can grasp complex industry practices quickly".
In 2017, Gerard was appointed Legal Advisor to the Association of Catering Professionals Singapore (members comprise around 145 MNCs and listed companies).
Gerard is passionate about serving the community and regularly takes on matters on a pro bono basis with the support of the firm. In 2019, Gerard was awarded the Community Service Commendation Award for providing legal assistance at a particular constituency.  
We are glad to welcome Gerard as the firm's newest partner, and look forward to his continued commitment to delivering effective solutions and quality representation to our clients.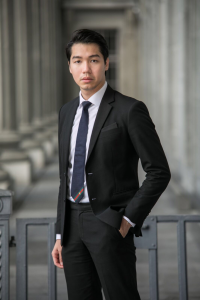 Gerard Quek
Partner (WEF 11 May 2020)
T: +65 6220 0325
E: gquek@pdlegal.com.sg
Announcement of New Hires
Peter Doraisamy LLC has recently hired Senior Associate, Mato Kotwani, and Associate, Josiah Fong, to strengthen the firm's Commercial Litigation and Marine Trade and Energy Practice.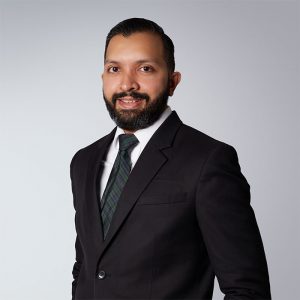 Mato Kotwani, Senior Associate
Mato graduated from the University of Tasmania with a Bachelor of Laws degree in 2014 and was ranked within the top 30% of his cohort.
Mato's practice areas encompass civil and commercial litigation, debt recovery, criminal litigation (including white collar and general crime) and bankruptcy and insolvency. In addition to litigation and dispute resolution, Mato also regularly advises businesses on employment law and personal data protection laws and compliance.
Mato's experience in litigation includes representing both private individuals and corporations as lead counsel at both the High Court and State Court of Singapore in civil, commercial and criminal litigation.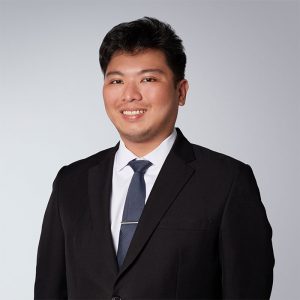 Josiah Fong, Associate
Josiah graduated from the University of Sheffield (UK) with an LLB (Hons) degree in 2016 and was admitted to the Singapore Bar in 2018.
Prior to joining Peter Doraisamy LLC, Josiah commenced his career with an established local shipping law firm, where he assisted in local and international arbitrations, and matters in both the State Court and Supreme Court.
Josiah's experience covers the practice areas of commercial and civil litigation, arbitration and shipping and admiralty law. In particular, Josiah has assisted in charterparty disputes, advisory work involving collisions and groundings, and in defending shipowners in the arrest of its fleet of vessels.