PDLegal LLC is pleased to announce the appointment of Mato Kotwani as Partner of the Firm with effect from 1 July 2021.
Mato's experience encompasses acting for individuals and corporations in complex civil and commercial disputes, conducting criminal defence for both white-collar and general crime offences, and other advisory work. He regularly acts for clients in litigation before the State Courts and High Court of Singapore.
Mato also regularly acts for and advises corporate clients on employment matters, regulatory matters, including compliance with local legislation and regulatory frameworks such as PDPA regulations and MAS policies and guidelines.
Mato believes strongly in giving back to the community and engaging in volunteer work. He is a volunteer with the Criminal Legal Aid Scheme and a member of the Criminal Legal Aid Merits Tester Panel. He is also a legal advisor to the Singapore Talents Artistes and Resources Association ("STAR Association"), which is an association that champions the interests of businesses, employees, talents and freelancers involved in the events and entertainment industry in Singapore.
We are glad to welcome Mato as the firm's newest partner and look forward to his continued commitment to delivering effective solutions and quality representation to our clients.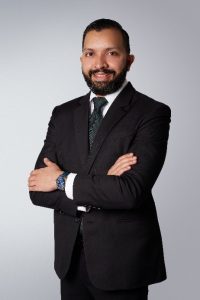 Mato Kotwani
Partner (WEF 1 July 2021)
T: +65 6220 0325
E: mkotwani@pdlegal.com.sg
About the firm
PDLegal LLC offers a sophisticated legal practice characterised by exceptional legal services, delivered cost effectively. With industry recognised expertise, we deliver advocacy and advisory services to our clientele, based both in Singapore and overseas, on a wide spectrum of matters. By forging strong relationships and focussing on a results-driven approach, we are able to assist our clients to achieve their goals, all the time striving to excel on their behalf.