Partnership Announcement – Mike Chiam
Peter Doraisamy LLC is pleased to announce the appointment of Mike Chiam as partner with effect from 30 October 2020.
Mike's main areas of practice include Commercial and Corporate Advisory (Mergers & Acquisitions, Fundraising, VCCs), Financial Services Regulatory (Private Equity/Venture Capital Funds, Private Equity and Fintech), and Technology and Digital Business Services.
A champion for start-ups and technology, Mike is listed as a legal adviser under the Payment Regulatory Evaluation Program, an initiative by the Singapore Academy of Law and the Monetary Authority of Singapore for payment service providers.
Mike has advised various fintech start-ups on payment services matters and is frequently instructed on complex payment services and cryptocurrency related matters. Amongst others, Mike has advised on, merchant acquisition services; real-estate backed digital tokens, gold-backed digital tokens; utility tokens; digital payment tokens; and e-money issuance.
Mike also advises asset managers on legal and regulatory aspects of their fund management business, including fund formation and structuring of specialized funds, series and seed investments, offering rules for offers of interests of private and retail collective investment schemes, share disclosure requirements, licensing and registration for the asset managers, ongoing legal and regulatory obligations, and other issues pertinent to their business.
"Recommended" and mentioned as "a specialist in the fintech space" by clients on the Legal 500 2020/2021 for financial services regulatory and "Notable Practitioner" on IFLR1000 for mergers and acquisitions in 2019, Mike is a forward-thinking practitioner who understands the intricacies of his clients' business.
Prior to joining Peter Doraisamy LLC, Mike practised in a leading commercial law firm and was one of the pioneer members of the blockchain, cryptocurrency and digital token offerings practice. Mike regularly advises commercial and corporate matters. Some notable matters include advising a Singapore blockchain technology firm in its cross-border M&A deal and post Series A funding round from a venture capital fund; and advising an Indonesian fintech crowdfunding platform on their Series A founding round of over US$8 million.
We are glad to welcome Mike as the firm's corporate and commercial partner, and look forward to his continued commitment to delivering active solutions to our clients.
Quote from Managing Partner, Peter Doraisamy
"Mike brings a diverse and strong skill set that complements us. With his specialised knowledge and experience in the fintech industry, he will head up our corporate and fintech practices. We are excited to work with Mike and to tap his experience to support the need of our clients."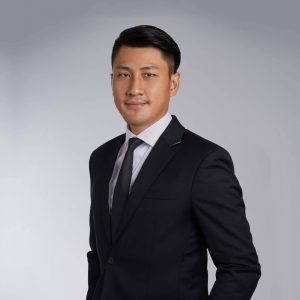 Mike Chiam
Partner
T: +65 6220 0325
E: mchiam@pdlegal.com.sg
______________________________________________________________________________________________________________________________________
Announcement of New Hire
Nicholas' practice areas encompass financial services regulatory and corporate advisory.
Prior to joining Peter Doraisamy LLC, Nicholas trained at a leading commercial law firm, with a particular focus on corporate advisory, fintech and payment services matters. Nicholas' experience includes assisting in advising fintech companies on Singapore laws and MAS regulations, and mergers and acquisitions.
With a keen interest in technology and fintech, Nicholas trained with the Blockchain, Cryptocurrency and ICO practice group. Amongst others, Nicholas has assisted in advising tech companies on merchant acquisition; real-estate backed digital tokens, gold-backed digital tokens; utility tokens; digital payment tokens; and e-money issuance.
Nicholas also has experience in funds-related work, having assisted a venture capital fund on the legal and regulatory aspects of fund management including, fund formation and structuring of funds, licensing and registration of asset managers.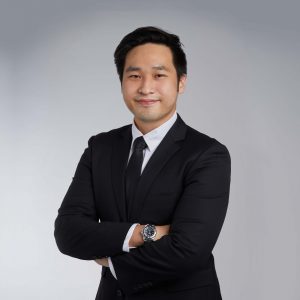 Nicholas Kwa
Associate
T: +65 6220 0325
E: nkwa@pdlegal.com.sg